As we ring in a new month, set new goals, and reassess previous resolutions we made at the beginning of the year, let's remember what this month means to our fur babies.
It's Pet Poison Prevention Awareness Month.
The month of March sheds light on items found in our kitchens, handbags, backpacks, gardens, and medicine cabinets that are fatal to our feline and canine members.
As careful as you might be, you can never have too much knowledge on safety. Your friends at True Pet Food want the best for you and your animal soulmate. We've compiled a list of items you may not have thought of as harmful.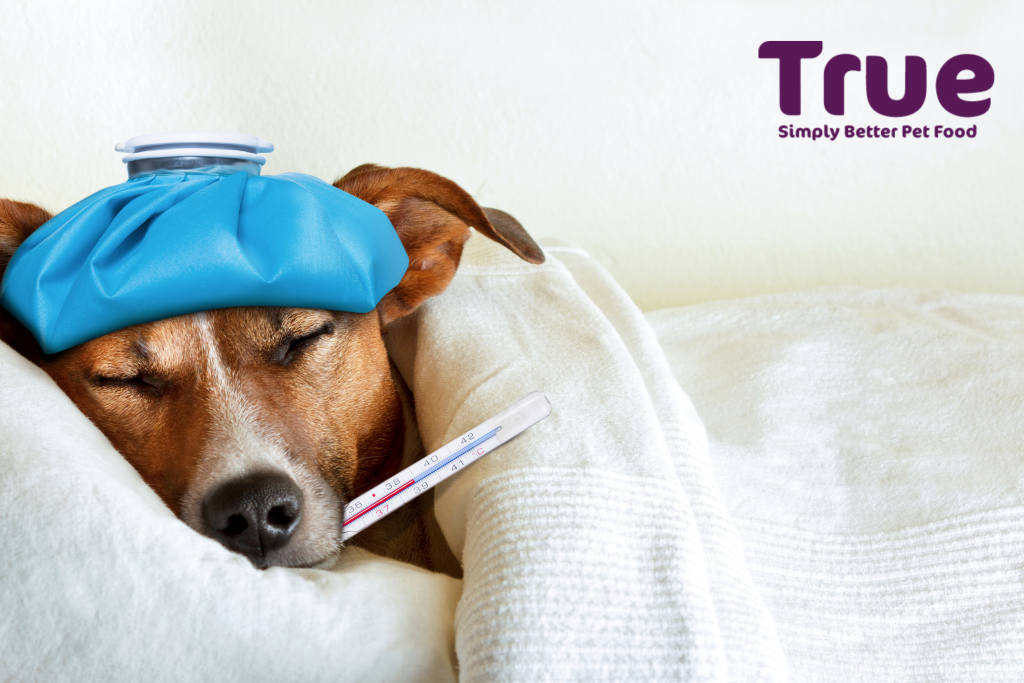 Xylitol
One item that we all carry around is Xylitol. You may be asking what it is? It is a sweetener found in many flavorless gums, baked goods, desserts, and even peanut butter.
The sweetener that isn't so sweet for our pets is toxic to dogs. The effects can result in low blood sugar and liver injury.
Be sure to check with your vet before giving your pet any human food and read the labels.
Chocolate
If you have a sweet tooth like us, you are bound to have some chocolate goodness around the house. Please remember not to feed your pets chocolate! Inform not only your friends and family but your children as well.
The darker and bitter the chocolate, the more fatal it is to your pets. Keep the sweet jar secured from your furry friends.
Acetaminophen (Tylenol and other aspirin free pain medications)
Great for aches and pains, toxic to dogs and cats. For cats, these pills have severe changes to the red blood cells (methemoglobinemia) that can result in brown/blue mucous membranes (gums). Cats can also have severe facial and paw swelling due to acetaminophen ingestion.
Bread Dough
Are you a whiz of baked goods? Be mindful of your pet getting a bite of the dough. Ingestion of dough can cause intestinal obstruction, vomiting, diarrhea, blindness, inability to walk, vocalization, change in behaviors, and loss of consciousness.
Scary right?
In the warm environment of your pet's stomach, the dough will rise rapidly-produce ethanol, which is absorbed from the gastrointestinal tract causing the clinical signs. The prognosis is good if treated immediately by a vet.
Conclusion
If you suspect your pet has been exposed to any poisonous substances, keep a level head, contact your veterinarian immediately and collect samples of any excrement from your pet as this may be useful to their doctor.
Follow us on social media for other tips on keeping your pets healthy and strong.